Fail Friday: Best Fails Of September 2017
Thursday, October 5, 2017 - 22:41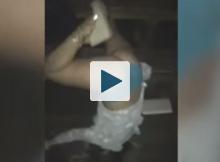 It is hard to believe that the year is already 3/4 over, but the falling leaves and temperatures make it hard to ignore. 
So, I think that for the first #FailFriday in October we should take a look at the best fails in September. 
Luckily FailArmy had the same idea and put together a compilation of September fail clips just for us. 
Check out the video below and leave a comment to tell me your favorite clip!