Fail Friday: Best Fails Of May 2017
Friday, June 2, 2017 - 05:21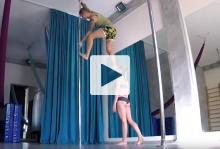 June is officially here and it is also a #FailFriday, which means it is the perfect time to take a look at all of the best fails of May. 
Whether your favorites are trampoline fails, motorcycle fails, skateboard fails or anything in between, this video probably has it covered. 
So end this week on a high note and watch these people at their lowest moments. 
Check out the video below and try your best to have a fail-free weekend! 
Don't forget to let me know which clip was your favorite in the comments!