Fail Friday: Best Close Calls Of 2017
Friday, December 8, 2017 - 01:58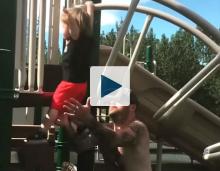 Another year is coming to a close and another #FailFriday is here, so you know what that means. 
It is time for a best of the year video and this week I think I have found a good one. 
Prepare yourself for nearly 7 minutes of really close calls. 
You'll see a boat nearly getting hit by an airplane, big cats coming close to eating people, insane intersections and a whole lot more. 
Leave a comment below to let me know which clip is your favorite and try to have a fail-free weekend!