Fail Friday: April Fails You May Have Missed
Friday, April 27, 2018 - 08:23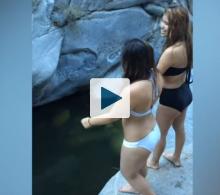 It is the start of another beautiful weekend and that means it is time for yet another #FailFriday video. 
There is something magical about starting your break by watching people nearly get broken. 
This weeks video is nearly 15 minutes of bone jarring, action packed fails that will have you both rolling with laughter and cringing with pain. 
Check out the video below and then let me know which clip was your favorite in the comments!